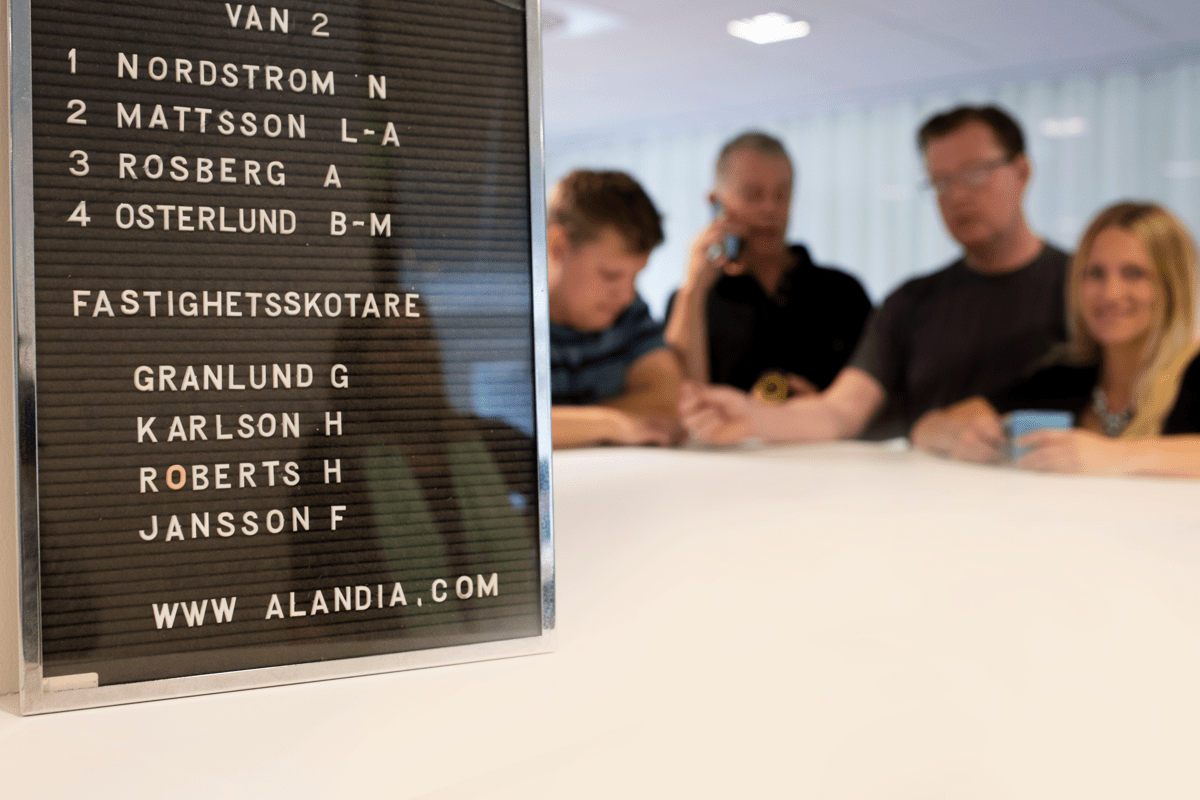 Alandia Real Estate owns and manages real estate. The ownership of real estate is a way to manage insurance policies and simultaneously support the development of our society.
The team at Alandia Real Estate works with rentals, administration as well as real estate technology in connection to our apartments and premises. Good customer service is imperative for us, as we are here to serve our tenants.
Please visit us on alfa.ax for more information!