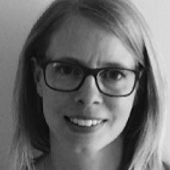 Ida Johansson
Portfolio Manager – Investment
Background and why Alandia?
I have a Masters degree in Economics from Åbo Akademi University. After graduation I worked at Viking Line, and before joining Alandia in 2004 I worked for a number of years as an investment advisor at a bank. I had come into contact with the company before and the combination of working with investments in a company with a strong foothold in shipping sounded attractive. Since the investment team was small, I sensed that the work could be both varied and challenging.
What do you do at your job?
I work in the investment department where we manage Alandia's assets. The investment portfolio is very diversified and includes everything from liquid fixed income investments to equities, hedge funds and real estate. Since we are a small team of three people, we get a taste of working in different areas and hence my work offers varying challenges. In addition to analysing the development of interest rates, corporate profits, valuation levels and so on, we get to familiarize ourselves with widely different areas when evaluating potential investments.

Our goal is to create a stable and positive return over a long period of time, but even though we have a long-term focus, we actively follow what is happening in the financial markets and the news flow that affects them. Working as a portfolio manager requires commitment and analytical thinking, an ability to create an overall picture of many different factors and make decisions based on them.

Some degree of analysis work is probably going on more or less unconsciously around the clock, which it is perfectly fine as long as you have a genuine interest.
Something we have in common with our colleagues in the insurance department is that we have a strong focus on evaluating and minimizing risks. Our business is subject to various regulations and regulatory requirements that set the framework for our work, so in addition to return and risk, we also need to take these into account when choosing investments. Sustainability is another factor that we consider in the investment process. Even if we are not among the largest investors, we have the opportunity to influence by making demands and discussing sustainability issues. That sits well with me.
A large part of our investments are made through mutual funds. Hiring fund managers is a bit like hiring a person or team because, in addition to quantitative factors, you also need to consider how the person or team can handle challenges, collaborate and communicate. This adds another slightly softer dimension to working as a portfolio manager.
What do you like about your work?
That the work itself is so varied and complex and that it provides an opportunity to use different skills. To be able to keep up to date with what is happening in the outside world, try to put it in context and hopefully be able to anticipate opportunities and risks.
Something that I also appreciate a lot about my work is that it is truly global but that it largely can be managed from the office here in Mariehamn. As a mother of two active sons, I am grateful for being able to work in this environment under these conditions, although of course I also see value in being able to travel and meet investment contacts in person or evaluate investment objects on site.
What's particularly fun?
It's especially fun when an investment made after hard work and deep analysis, preferably as a team effort, yields a return that greatly exceeds expectations.
The best thing about Alandia?
Difficult question.. There's a lot that is good. However, I would say that my colleagues are probably the best thing about working for Alandia! Despite the fact that the company has grown strongly and developed a lot, it still feels familiar. I feel that the personnel is driven, committed and takes great responsibility. The atmosphere is good and the working climate feels very safe!
...................................................................................................................................
Bakgrund och varför Alandia?
Jag har en magisterexamen i ekonomi från Åbo Akademi. Efter examen arbetade jag på Vikingline och innan jag började arbeta på Alandia 2004 arbetade jag ett antal år som investeringsrådgivare på en bank.
 Jag hade kommit i kontakt med bolaget tidigare och kombinationen att få arbeta med investeringar i ett bolag med stark förankring inom shipping lät lockande. Eftersom investeringsteamet även på den tiden var litet anade jag att arbetet kunde vara både varierande och utmanande.
Vad gör du på ditt jobb?
Jag jobbar på investeringsavdelningen där vi förvaltar Alandias tillgångar. Investeringsportföljen är väldigt diversifierad och innehåller allt från likvida ränteplaceringar till aktier, hedgefonder och fastigheter. Eftersom vi är ett litet team på tre personer får vi testa på olika områden och vardagen bjuder på varierande utmaningar. Utöver analys av räntor, vinstutveckling och värderingsmultiplar får vi sätta oss in i vitt skilda områden. Vårt mål är att skapa en stabil och positiv avkastning över lång tid, men även om vi är långsiktiga följer vi aktivt med vad som händer på finansmarknaderna och nyhetsflödet som påverkar dem. Arbetet som portföljförvaltare kräver engagemang och analytiskt tänkande. Någon grad av analysarbete pågår nog mer eller mindre omedvetet dygnet runt, men det är helt okej om man har ett genuint intresse.
Något vi har gemensamt med våra kollegor på försäkringssidan är att vi har stort fokus på att utvärdera och minimera risker. Vår verksamhet omfattas av olika regelverk och myndighetskrav som sätter ramar för vårt arbete, så förutom avkastning och risk behöver vi även beakta dessa vid val av investeringar. Hållbarhet är en annan faktor som vi beaktar i investeringsprocessen. Även om vi inte hör till de största investerarna har vi möjlighet att påverka genom att ställa krav och diskutera hållbarhetsfrågor. Det känns bra.
En stor del av våra investeringar görs genom fonder. Att anlita fondförvaltare påminner lite om att anställa en person eller ett team eftersom man förutom kvantitativa faktorer även behöver väga in hur personen eller teamet kan hantera utmaningar, samarbeta och kommunicera. Det ger en annan lite mjukare dimension till arbetet som portföljförvaltare.
Vad gillar du med ditt arbete?
Att själva arbetet är så varierande och komplext och att det ger en möjlighet att använda olika färdigheter. Att få hålla sig ajour med vad som händer i omvärlden, försöka sätta det i ett sammanhang och förhoppningsvis kunna förutse möjligheter och risker.
Något som jag också uppskattar mycket med mitt arbete är att det är verkligt globalt men ändå till stor del går att skötas från kontoret här i Mariehamn. Som mamma till två aktiva söner är det tacksamt, även om jag förstås också ser värde i att kunna resa och träffa investeringskontakter personligen eller utvärdera investeringsobjekt på plats.
Vad är särskilt kul?
Det är särskilt roligt när en investering som görs efter hårt arbete och djup analys, gärna som en laginsats, ger en avkastning som vida överträffar förväntningarna.
Det bästa med Alandia?
Svår fråga.. Det är mycket som är bra. Men personalen är nog det bästa med Alandia! Trots att bolaget vuxit kraftigt och utvecklats mycket känns det fortfarande familjärt. Jag upplever att personalen är driven, engagerad och tar stort ansvar. Stämningen är bra och arbetsklimatet känns väldigt tryggt!